ATTENTION REVIEWERS
NEW THOUGHT INTERNATIONAL Presents ~
INSPIRATIONAL BOOKS NOW AVAILABLE TO REVIEW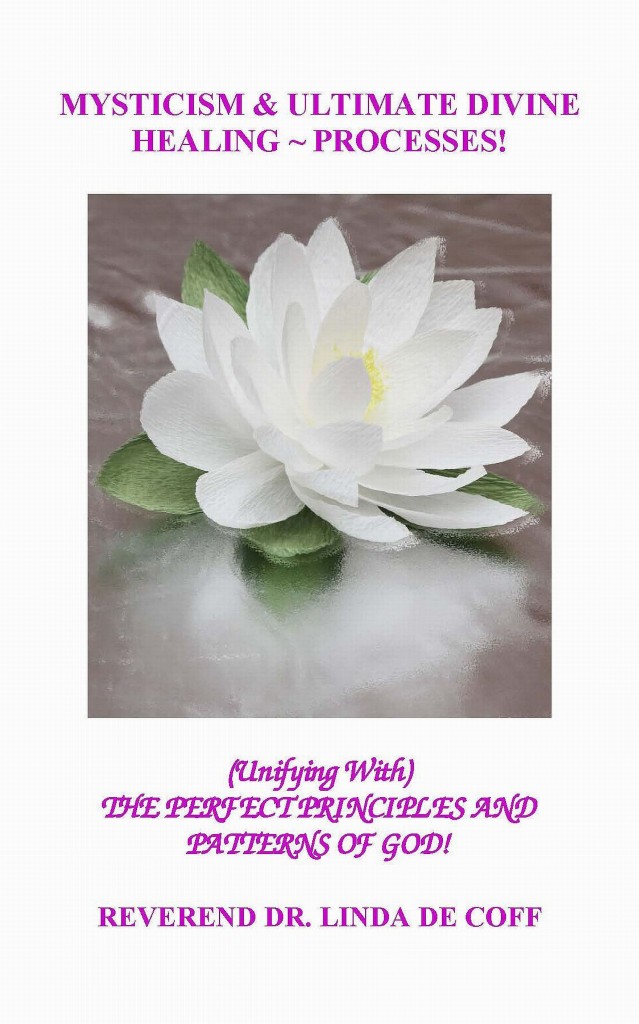 GLOBAL DIVINE CONSCIOUSNESS SERIES
AUTHOR/REVEREND DR. LINDA DE COFF
Dear Readers ~ We are delighted to announce that the spectacular
Global Divine Consciousness Series of 7 Evolutionary Books

is now complete and available for earnest readers to review. Each book is geared to assist you to rise into greater Spiritual Consciousness in every aspect of life ~ so that you may demonstrate the Greater Kingdom of Love, Bliss, Transcendent Victory and Joy that always comes from living from the vantage point of your Divine Self ~ ever one with the unlimited nature of God and all that is Divine Love.
Once your review is complete, you will be asked to place your review on Amazon.com, and appropriate links will be provided.
The following links will bring you to complete descriptions & free previews. Please select the one you have most interest in, and upon your request, a PDF copy will be supplied. Notify Dr. Linda of your interest at revdecoff@aol.com Please include your preferred E*Mail Address and Full Name, along with the title of the book you are requesting so that we are able to swiftly and successfully respond.
BRIDGE OF THE GODS: https://revdrlindadecoff.com/?p=2658
SONGS OF ETERNITY ~ Contemplations, Treatments & Meditations On the Word of God!:https://revdrlindadecoff.com/?p=110
LIVING THE MIRACLE CONSCIOUSNESS: https://revdrlindadecoff.com/?p=1331
DIVINE ROMANCE & PERFECT PARTNERSHIP: https://revdrlindadecoff.com/?p=2019
MYSTICISM & ULTIMATE DIVINE HEALING PROCESSES: https://revdrlindadecoff.com/?p=2198
DIVINE PROSPERITY ~ https://revdrlindadecoff.com/?p=2165
IMMORTALITY NOW & FOREVER ~ How To live Forever in Your Divine Body of Light:https://revdrlindadecoff.com/?p=2320
You can also visit all of Dr. Linda's Books books & enjoy free previews on Amazon.

*PLEASE NOTE THAT PROFESSIONAL REVIEWERS MAY REQUEST PAPERBACK COPIES.
"You cannot be the same on the other side of these reads!" ~ Michael Ben Zehabe (Author/Syndicated Columnist)
"I WAS CAPTIVATED FROM PAGE ONE! ~ Barry Finlay/Award Winning Author ~ Kilimanjaro & Beyond!
Thank you for your interest!
NEW THOUGHT INTERNATIONAL LIBRARY
And

REVEREND DR. LINDA DE COFF
Click Dr. Linda's Picture to Visit Special Events, Monthly Giveaway Calendar & Other Holiday News!