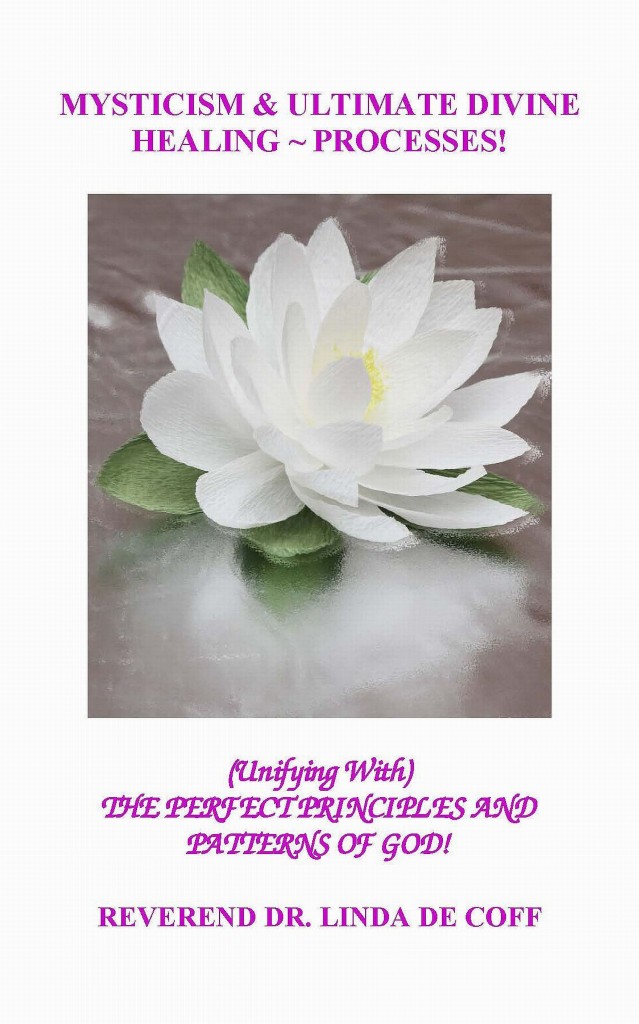 "MYSTICISM & ULTIMATE DIVINE HEALING PROCESSES ~ The Perfect Principles and Patterns of God!"
"You are as perfect, whole and complete… as Immortal and Unlimited right now as you ever shall be!" Reverend Dr. Linda De Coff
Discover the Profound Healing Secrets of the Mystics of the Ages, and learn how to Identify with the Limitless Divine Principles and Capacity of God-within-you.
Live the Life of Miraculous Healing in every Department of concern.
Understand the Divine Principles always available to you, and the way to activate through applying the Highest Consciousness of Spiritual Mind Treatment ~ Your Ultimate Healing Tool!
In this book on Ultimate Divine Healing Principles and Law, Dr. Linda touches upon every aspect of life with Astonishing Clarity, illumining the most accelerated pathway to Permanent Healing of Physical, Mental & Emotional Conditions ~ And to Perfecting All in Your Outer World of Business, Financial & Relationship Conditions!
For those who wish to learn further about Divine Principle itself, What it is, and How to Use It and the Five Stages of the most advanced healing method of Spiritual Mind Treatment, (replicating the sublime approach of the Christ to Divine Father/Mother Mind)~ an extensive section is also included in this all-inclusive book…with empowering meditations and transformational exercises for daily raising your consciousness to the Most High.