BUILD A LOVE THAT LAST FOREVER! 
ENTER THE TEMPLE OF DIVINE LIGHT & LOVE WITHIN!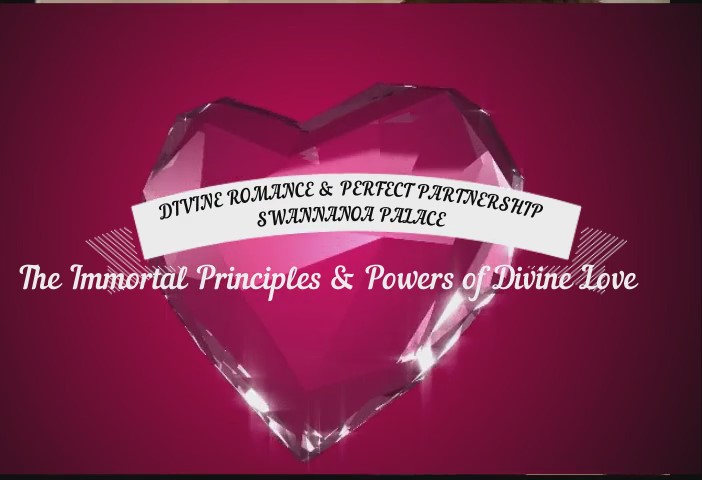 Dear Followers & Friends,
It is my pleasure to share a talk I was honored to give at
Swannanoa Palace

, the mountain top palace home of the great metaphysician, architect, author, engineer, poet and sculptor, Walter Russell and his beloved wife, Lao Russell ~ celebrating the

Immortal Principles & Powers of Divine Love .
For your convenience, I have broken it down Into 4 parts. Below you will find Parts I thru IV, along with brief descriptions of the content of each video.
*Please note that due to the condition of the original, handheld at points, there is slight camera motion at times, but the audio is very clear. As always, I encourage you to use the closed captions for maximum benefit.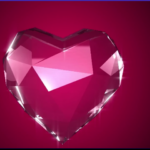 DIVINE ROMANCE & PERFECT PARTNERSHIP ~ PART I ~
"Love Is All There Is!"

In Part I, discover how Love is the very raison d'etre of all existence, and the great difference between mortal and Immortal Love.  https://youtu.be/A3MRlEOEO4c  
DIVINE ROMANCE & PERFECT PARTNERSHIP ~ Part II ~
"The Vast Array and Purposes of Relationships that Adorn Our Lives!" 

In Part II, discover the significance of different kinds of relationships (soul mates) in your life, all representatives of God's Love for you. Even the most challenging offer opportunity to develop greater Eternal Love qualities within yourself, to release old karmic bonds and rise to a whole new level of bliss. What do you need to do to draw the very best to yourself for your perfect joy?  https://www.youtube.com/watch?v=ZW0AODfkayk   
DIVINE ROMANCE & PERFECT PARTNERSHIP ~ Part III ~
"A Meditation: Moving Down the Timeline ~ Past, Present & Your Future of Bliss!

"  In Part III, discover the importance of freeing all for your very own good to come forth and the immensity of Love's forbearance. Enjoy a sweeping closing cleansing meditation, entering the Temple of Divine Light and visiting your past, as you heal all that needs to be healed, accelerating to your glorious future, filled with radiant Divine Possibilities for you. Meditation begin at approximately 13 minutes in.  https://youtu.be/wKoddaDlN1A

 
DIVINE ROMANCE & PERFECT PARTNERSHIP ~ Part IV ~ 

"A Meditation ~ The Convergence Meeting Your Immortal Partner…And the Two are now One!"

 In our final Part IV, a review of your most important spiritual tools for raising consciousness to the right receiving level is given This is followed by an uplifting closing meditation, "Meeting Your Immortal Love", where the two mighty flames of God are now one, now met in perfect time and space. Meditation begin at approximately 14:23 minutes in. https://youtu.be/PVklLejQKy0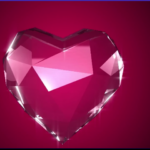 *FOR THOSE WHO LOVE TO READ, discover much more in my book by the same title on my Amazon Author Page.
***** "For me, this book is much more than a discussion. It is a work of art that embodies a strong sense of actualization, knocking down every door that has been shut in me in order to make way for the blessings that God will bestow upon me."
***** "A rare gem ~ I cherish the influence this extraordinary book had on me, the revelations that offer me such hope for the future, and the clear vision I gained while traveling into a realm of Divinity."
***** "Revolutionary Romance" ~ This book proves once and for all Love is not an accident or a privilege, but the destiny of each and every one of us!"
***** "Do we have more than one Soul Mate? Are Souls threaded together? The beautifully written Divine Romance & Perfect Partnership by author Reverend Dr. Linda De Coff answers these questions and more."
*If you desire to learn more about Walter & Lao Russell, and the majesty of their mountaintop home, Swannanoa Palace, where they both lived and established "The Institute of Science and Philosophy", enjoy a brief interview with Lao Russell at her summit home.  https://www.youtube.com/watch?v=mTCQf3iVssQ  
Wishing all a Glorious Valentine's Day! May you realize the Infinite Heights and Fathomless Depths of Divine Love in your life!
REVEREND DR. LINDA DE COFF
And
New Thought International Library