DEAR READER ~ It is our pleasure to announce the publication of the 7th book of the Global Divine Consciousness Series of evolutionary works by Reverend Dr. Linda De Coff.

DISCOVER THE IMMORTAL ESSENCE OF EACH AND EVERY LIFE!
Celebrate the
Glory of the Infinite in you, and realize the powerful message that the lustrous Divine Pattern of the Christ holds for us all! 

Rejoice in the Eternally Renewing and Resurrecting Power in You!
In this book on the Immortal Essence of our ever on-going lives, Dr. Linda poses the provocative question: Are death, dying, disease and aging ideas born of Spiritual Perfection, or are they of the Mortal Mind? If not, perhaps "Now is the Time" to let go of these debilitating concepts forever, and begin to live your every moment from the consciousness of your

Divine and Immortal Life and Gifts.
Learn how to avail yourself of the radiant properties already within you, and enhance every moment by living in the consciousness of utmost Divine and Imperishable Realities…abiding forever in the elixir of Divine Truth, bringing Heaven to Earth!
Dr. Linda reveals the luminous Truths of Being and offers Enlightening Keys on
How to Extend Your Life indefinitely

, through the realization of the "Immortal I Am within." ~ ever transcendent of time and experience, ever empowered to rise anew.
IMMORTALITY NOW AND FOREVER ~ How to Live Forever In Your Divine Body of Light! is the 7th book of the Global Divine Consciousness Series, providing ways and means to live at the Highest level possible in every department of life.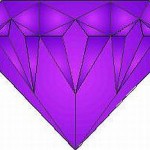 *Join with the Immortal Christ ~ Live from the consciousness of your Divine & Eternal Self, and your entire life shall be immeasurably blessed!
Top Customer reviews
By Richard Harvey/Author "Your Sacred Calling"
The author, Reverend Dr Linda De Coff, of this transcendent book,

Immortality Now and Forever

, is eminently placed to impart knowledge of the Divine realms and their relationship to our human experience of flux and change. She states the case that in this present moment Heaven is on Earth and through her clear and passionate prose, laced with transcendental exercises, inspiring stories, affirmations, meditations, and prayers, she speaks to us of the Timeless Truth that God, the Divine, is truly ubiquitous and inevitable. Our Higher Mind, she points out compellingly, is the Divine Nature. Death is a fallacy, a product of delusion and we are free to live our lives in self-renewal, perpetual change and creativity, and radiate Divine Light.
Recently I gave a spontaneous talk on the future of spirituality in the modern world. My method or approach to talks is to simply get out of the way and allow the Divine; it is an exercise in surrender and you become as a listener to your own utterances. To my surprise I spoke of the future time in which human beings evolve into light bodies not only emanating light but being light pure and simply Divinely composed of light and consciousness. As I read De Coff's book I realized that what she is saying here in

Immortality Now and Forever

is a development, an exposition of that theme. Truly we are one and spiritual teachers are connected to the same source!
De Coff's emphasis on steady practice is sound and timely and practical as she offers an abundance of exercises for the aspirant and reveals the secrets of the spiritual path as one can only do who offers authentic wisdom and illumination. Her knowing is surely from her own direct experience as she exemplifies over and over again. Accessing that which is beyond mind, indescribable and unsayable, she teaches how to negotiate your way through the seduction of emotional states and heal past trauma.
De Coff goes thoroughly into the perennial issue and blessed issues of the Divine realms. Among them, forgiveness, reality, illness and healing, infinity, miracles and abundance. What she states is surely incontrovertibly right: When we are One with God all is well. An impassioned guide firmly located in the locus of truth, De Coff guides the reader out of fear and confusion to a vision of a marvelous destiny, as she exhorts us to: "Try to realize that every one of us comprises the one body ~ God's body, the Divine Manifestation. A Universal Body Perfect of the One Perfect One."
There are too many gems in this book to pick out a quote or two and do it any justice, but let me refer you to the following timely and perhaps urgent encouragement: "Yes ~ the time has come where, under Divine Grace, it has become possible for every son and daughter of the Most High to live and directly implement the sublime power and the stellar attributes of risen life, activating the substance of God immediately and directly in our lives…
To accelerate and transcend, eliminate and cast off countless eons of the round of death, dying, disease, aging, failure; to at last cure those beliefs in separation, where we have constantly relinquished ourselves to the false gods of death and limitation…to rise free and anew, in every aspect of our lives.
It is time now to rise in the universal, depthless body triumphant together – the glory of the Divine Plan made manifest."
This is a book to be read not once or twice… but to have near you to reflect Divine grace from and into you, to realize your Oneness with All in Consciousness.
"You cannot be the same on the other side of these reads." Michael Ben Zehabe/Syndicated Columnist and Author.
To listen to a full length talk featuring Dr. Linda speaking on the Immortal Renewing Power of the Resurrection Principle and enjoy accompanying meditations ~ click right here:  I AM THE RESURRECTION & THE LIFE!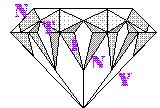 *Hear Dr. Linda speak on her glowing book with noted radio host, Ric Bratton ~ "This Week In America!"  Discover the Unlimited  Presence and Power of  Divine & Transcendent Life in you ~ the Eternal and Ever-Renewing Power that never ends.  Learn how to sustain your life indefinitely!   Immortality Now and Forever is available in paperback on all familiar on-line sites, and can also be ordered at any local book store of your choice.  Digital versions are exclusively available on Amazon.
VISIT DR. LINDA'S WEBSITE ARCHIVES FOR ONGOING HIGHER CONSCIOUSNESS ARTICLES & SPECIAL VIDEO SERIES! https://revdrlindadecoff.com 
Here you will find much information and a host of articles and lesson series to help you to advance to the next level you wish to achieve.  If you have missed any previous monthly article of the past year, simply go to our archives section to catch up.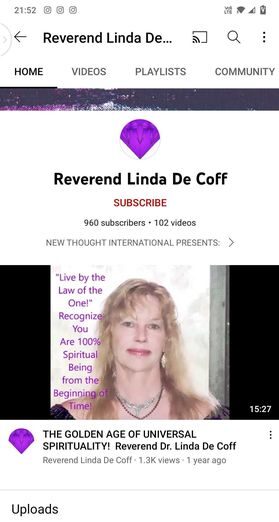 Visit Dr. Linda's You Tube Channel where New Thought International Library is presenting an on-going rich array of offerings of Dr. Linda's works on "ATTAINING DIVINE CONSCIOUSNESS", including full length inspirational talks, guided meditation videos, book trailers, radio shows where Dr. Linda was the featured guest of the day and more.  Explore specific Playlists  featuring Dr. Linda speaking on various Higher Consciousness Themes.  Subscribe for free to keep up to date.
To view all of Dr. Linda's 10 book series on ATTAINING DIVINE CONSCIOUSNESS, go to https://revdrlindadecoff.com/?p=3685.  (Here you will find links to full descriptions & previews of each book, as well as some wonderful reviews already received on each.)
~
*TO GET A COPY, Visit all of Dr. Linda's currently available books on Amazon ~
Join Dr. Linda on her Pages:
Dr. Linda is also on Linked In. All are welcome to join her group, "The Next Step in Spiritual Advancement" ~
*For those who wish to support our efforts in making ongoing Higher Consciousness Spiritual Programs and Inspirational Talks available to the public,  contributions of any amount are always most welcome and may be made on our secure Pay Pal site.  A receipt will be immediately supplied.   

ALL RICHEST BLESSINGS, Celebrating the Divine in You!
REVEREND DR. LINDA DE COFF