NEW THOUGHT INTERNATIONAL LIBRARY Presents ~ ~
UPCOMING SPECIAL FALL  EVENT
~
PURCHASE "DIVINE PROSPERITY!"
FOR FREE ~
OCTOBER 8 ~ OCTOBER 12, 2017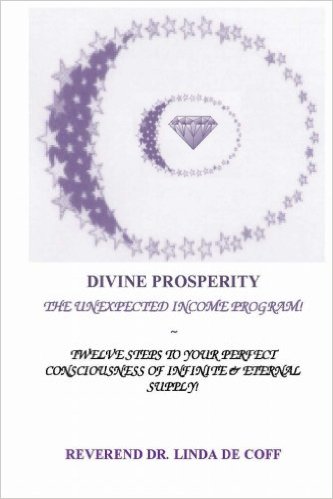 DEAR READERS:
It is our pleasure to announce that in celebration of the completion of Dr. Linda's 7 Book Series on
Attaining Divine Consciousness

~ For a full 5 days…from Sunday, Oct. 8th thru midnight Thursday, Oct. 12, 2017 ~ You will be able to visit Dr. Linda's glowing book, 

 DIVINE PROSPERITY ~12 Steps To Your Perfect Consciousness Of Infinite and Eternal Supply!

  and Purchase a Digital Copy for free. On Amazon.
Whatever your need, learn how to align with

Divine and  Infinite Substance

, knowing that all Abundant Principles of the Universe stand ever ready to supply you in most perfect ways, for every aspect of your life.  Prosperity includes all that is for your well-being, whether that be perfect right home, perfect opportunity for career advancement, or perfect resources to accomplish…perfect relationships to bless or perfect understanding of the Great Allness that Is. With each step of consciousness advancement, you will find yourself demonstrating the limitlessness that is ever present for you in a universe governed by Divine Love!
Don't miss this special opportunity to take an elevated Journey into the land of Higher Consciousness, where abundant being abounds without limit… just awaiting to fulfill you.  Remember

"My Consciousness of Supply becomes My Supply!"
Click right here to go to
DIVINE PROSPERITY!
 On Amazon.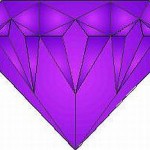 *Enjoy your free e*book, and please know that taking the time to 

Place Your Reviews on Amazon

 is most welcome, and will help others to know the experience they will have by reading this book!
For Complete  Description & Previews, and to discover the twelve phases of consciousness expansion this wonderful and all-encompassing book covers,  you can also visit Dr. Linda's website at https://revdrlindadecoff.com/?p=2165
~
All Blessings for a wonderful Fall Season, being open and attuned to all mighty miracle blessings the Universe has for you!
Love & Light ~ Ever Unbounded, Ever Free!
NEW THOUGHT INTERNATONAL LIBRARY
And
REVEREND DR. LINDA DE COFF
*For an additional special Holiday opportunity to purchase complete set/"Global Divine Consciousness Series" direct from New thought International Library, for a savings of over $50.00, Visit: https://revdrlindadecoff.com/?p=2035