DEAR LOVERS OF TRUTH ~


For more info on CONTEMPLATIONS I ~ IV, and to enjoy a free preview, continue below.
It is our pleasure to announce that as a compliment to Dr. Linda's glowing book ~"SONGS OF ETERNITY", New Thought International Library has made available  a 4 part series of Contemplations, each comprised of 6 short contemplative talks and grounding meditations on a particular Higher Spiritual Consciousness Universal Principle and Theme.
Recorded from actual live circumstances, these 24 contemplations include empowering closing meditations with the most heavenly and elevating music ~ and are most helpful for listening and deep times of meditation and focus, corresponding to many selections, found within the book, SONGS OF ETERNITY, PART II ~ "The Application ~ Bringing Heaven to Earth!" 
*All Richest Blessings ~ taking time to go within and contemplate the limitless and the unbounded that has always existed within you.
Rejoice in the Sublime and Immortal Powers of Divine Love and Grace to transform and heal absolutely every condition ~ bringing forth the Highest and the Best!
Contemplations I – IV Contain Meditations on the Following Themes: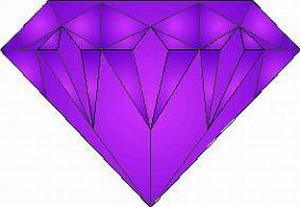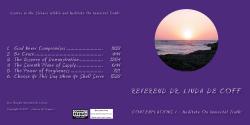 1.  God Never Compromises  2.  Be Cause  3.  The Essence of Demonstration  4.  The Seventh Plane of Supply  5.  The Power of Forgiveness  6.  Choose Ye This Day Whom Ye Shall Serve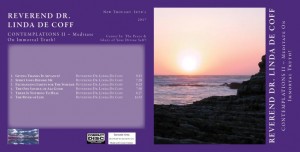 1.  Giving Thanks In Advance!  2.  Spirit Goes Before Me  3.  Exchanging Limits For The Sublime  4.  The One Source of All Good  5.  There is Nothing to Heal  6.  The River of Life!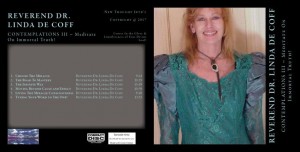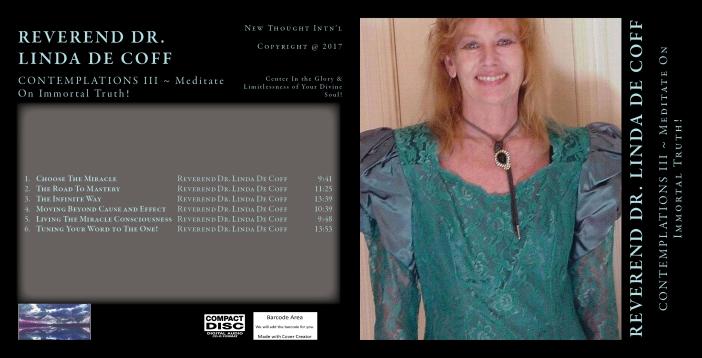 1.  Choose The Miracle  2.  The Road To Mastery  3.  The Infinite Way  4.  Moving Beyond Cause and Effect  5.  Living The Miracle Consciousness 6.  Turning Your Word To The One!
*Scroll down to Hear Free Preview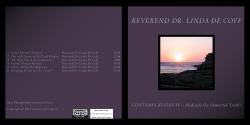 1. Love's Eternal Vibration  2. One with Universal Will & Purpose  3. The High Watch of Completeness 4. Vision's Perfect Partner 5. Choice Makes the Difference  6.  Bringing All Up to Love's Level
Listening to Contemplations I – IV ~ let your soul rise into the heights, depths and breadth of an Infinite Majesty ~ as you embrace and unify with the radiance of your Divine Soul within!
~ *Please keep in mind that these offerings are live recorded & therefore have slight fluctuations which may require slight volume adjustment, according to the surrounding conditions of the particular environment.
*For a free sample, click here:  This is the 2nd Title in CONTEMPLATIONS III ~ The Road to Mastery!
 

 Enjoy brief opening and closing music to help you center within and absorb the content.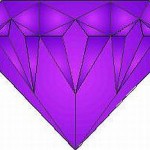 Amazon 5 Star Review:  SONGS OF ETERNITY (Book) & CONTEMPLATIONS I – IV "MEDITATE ON IMMORTAL TRUTH!/By Jeanne M. Latter
"The book is all encompassing and will serve not only as a basic guide, but thrill the heart with some of the most beautiful poetry and songs I've ever read. And also at the back of the book, the author has put forth audio readings of some of the same subject matter. I, for one, already have these and find them the perfect way to end the day and prepare for a night of Sound Rest and Beautiful Dreams!"
To read all about SONGS OF ETERNITY ~ CONTEMPLATIONS, TREATMENTS AND MEDITATIONS ON THE WORD OF GOD ~ Visit https://revdrlindadecoff.com/?p=110
Click To Visit Amazon and Purchase CD'S of CONTEMPLATIONS I – IV 

Visit all of Dr. Linda's Books and CD's: Amazon.com: Reverend Dr. Linda De Coff: Books
All Blessings as you rise in consciousness to the level of Highest Truth.  From this Summit of the Divine in you, may you be infinitely guided to greater experiences than ever before!
NEW THOUGHT INTERNATIONAL, INC.
AND
REVEREND DR. LINDA DE COFF