LIFE AT THE SUMMIT OF BEING! Peace and Light Profound!

For those who may have missed yesterday's show ~
Hear Dr. Linda speak on "Life at the Summit of Being!" w/ host, Rob Wilson. Visit the link below:

Accessing the Divine Patterns in You!
(38 Minutes ~ No Commercial Interruptions)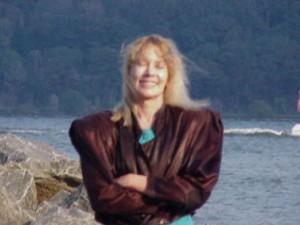 Reverend Dr. Linda De Coff founder Head Minister New Thought International an Association of Global Centers for World Peace & Enlightenment is my guest. A leading metaphysician for our times, Dr. Linda is a highly accomplished Practitioner of Religious Science, and her involvement in the New Thought Movement spans over 30 years.
In her extensive exploration of the world's most enduring Spiritual philosophies, Dr. Linda has studied the master teachings of Jesus Christ, Buddha, Paramahansa Yogananda, Sathya Sai Baba and other Masters of the Far East, Ernest Holmes' Science Of Mind, Mind Freedom, and the timeless philosophies of Tibet and the Tao. Dr. Linda combines the best of the East and West in her powerful teachings of the Truth.
The Reverend Dr. Linda De Coff is also a noted author, teacher and international speaker on Advanced and Universal Higher Spiritual Consciousness themes, Appealing to a rich and varied array of audiences, from all branches of the metaphysical world, she also frequently appears on TV and radio shows nationwide.
In November of 1995, Dr. Linda's Doctorate of Divinity Award in Metaphysics was celebrated at The United Nation's 50th Anniversary Celebration, where Dr. Linda spoke on "The New Millennium of Universal Spirituality."
 In May of 1996, Dr. Linda made her premiere appearance at Carnegie Hall, introducing her most powerful and riveting subject: "Immortality Now and Forever!"