DEAR READERS ~
It is our great pleasure to announce the publication of Volume II of this Special 3 Volume Series ~ featuring a Collection of the timeless inspirational works of Reverend Dr. Linda De Coff.  Visit Volume II on Amazon. To Visit Volume I on Amazon, Click Right Here.
See Below for A List of Titles, Description, 5 Star Review and Free Preview.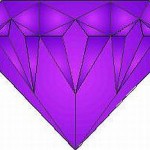 ATTAINING DIVINE CONSCIOUSNESS ~ VOLUME II
THE DIVINE MANIFESTING LAWS!
~
After you have sufficiently "Raised Consciousness" (See Volume I ~ "Expanding Horizons of Mind!") to the level of the Divine within, it is time to 

learn

 How to use the Great Laws of the Universe for lustrous manifestations, exceeding every good of the past.  
In this series of Higher Consciousness Talks, Dr. Linda offers ways to accomplish, and how to align with the Highest and Best in you.
~
Throughout Volume II ~ Each offering includes an extensive talk on the Higher Consciousness Theme being considered, along with accompanying closing meditations, for incorporating deep within…providing easy reference for your daily centering, while working on a particular theme.
In this wonderful series, you will always find very easy, profound and practical tools for raising your consciousness to the level desired, always illuminating "how to tune in" to the completeness of the Divine-in-you.  When aligned with Limitless Truth, there will be nothing that cannot be achieved.  Join Your Mind with the Limitless Mind of God!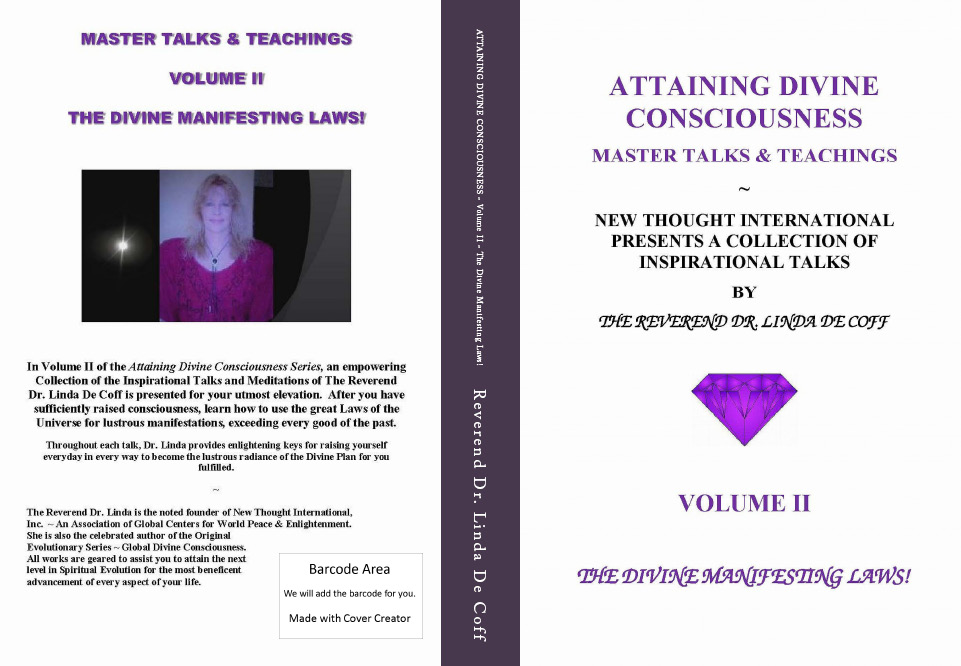 TABLE OF CONTENTS
(THE FOLLOWING TITLES ARE INCLUDED IN VOLUME II)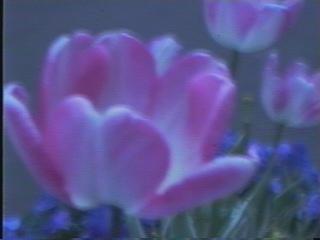 Your Consciousness Is All!
The Gateway To Prosperity!
Preparing The Way For Increase!
Going Direct ~ The Way Of The Masters!
The Divine Alchemist In You!
The Divine Formula For Fulfillment
Miracles of Manifestation!
Synchronicity And Simultaneous Being!
Serendipity ~ God's Gift Of Unexpected Increase!
Synchronicity ~ Miracle Of The 6th Sense!
Freedom At The Fifth Level!
Making Your Master Demonstration!
God Is Solution Oriented!
The High Office And The Regal Spiritual Power of Gratitude!
Vision Plus Velocity Equals Victory!
Thanksgiving ~ The Precursor To Miracles!
Life At The Summit ~ Living Beyond Appearances!
Perpetuating Your Good! 
~
TABLE OF CONTENTS
 ATTAINING DIVINE CONSCIOUSNESS ~ VOLUME I
EXPANDING HORIZONS OF MIND!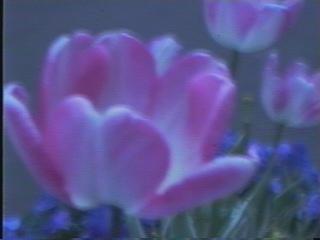 The very first step in manifesting new good in our lives is 

"Raising Consciousness"

 to the level of the Divine within, Whole, Complete and Perfect In Every Way!  Herein, every prayer is answered, every noble aspiration fulfilled. 
EXPANDING HORIZONS OF MIND!
NEW THOUGHT PATTERNS FOR THE AGE OF LIGHT!
ONE SOURCE ~ ONE BODY OF BEING! 
THE PATHWAY OF EMANCIPATION!                                                                                      
YOU ARE MORE THAN MEETS THE EYE! 
THE ARCH OF GOD & THE DIVINE PLAN FOR ALL OF LIFE!
THE ASCENT OF SPIRIT!
THE RAISING OF MATTER ~ (Lifting All In Your Manifest World!)
THINKING THE THOUGHTS OF GOD! 
ROUTE 111 ~ HIGHWAY TO THE KINGDOM!
I AM ALPHA & OMEGA ~ FIRST CAUSE TO ALL!  
THE ARCHWAY OF INFINITE ABUNDANCE! 
THE MAJESTY OF LIGHT!
HELPFUL INSTRUCTIONS FOR BEST USE
For strongest use of each talk provided, establish a major goal you would like for yourself, not thinking of how this may be accomplished or limiting in anyway.
Describe this goal to yourself in the most radiant detail, and then simply write it out, Giving Thanks  that it is being established in the now and speaking in the present tense, i.e. "I Give Thanks I now have_______ (Fill in and describe), I Give Thanks I now Am________________ (Fill in and describe), I Give Thanks I am now manifesting _________ (Fill in and describe), etc.
Refer to your wonderful goal often, as long as you are working on any given talk.  Whenever in doubt, simply turn within, Giving Thanks and once again describing to yourself in full.  This definite action of spending quality time contemplating your goal "as if you have it now" serves to build the new prototype in your consciousness and heart, the new cup of acceptance, and before you know it ~ there it is… right there in your manifest world.

AmazonTop customer reviews
Jean
5.0 out of 5 starsFind Realms of Discovery and Grace You Never Thought Possible!
Format: Kindle Edition
After reading the much-awaited Volume II of the prolific Dr. Linda De Coff's "Attaining Divine Consciousness" – a masterwork of creative manifestation on how to achieve your Perfect Good – I am compelled to return to the foundational jewels of Volume I. One dovetails into the other, and I feel I want to reinforce the original Principles…
These two volumes (not to mention the author's entire body of work) can occupy a lifetime of study. Each profound chapter is accompanied by a centering meditation which is truly inspirational and powerful.
Dr. Linda takes you note by note, achieving a melodious symphony of various levels, planes and spirals of consciousness. The metaphysical study itself raises your awareness until you are living the New You suffused in Realization and Love.
With attentiveness to every detail, Dr. Linda informs your Soul. She embarks on a mission, leading you to realms of discovery and grace which you never thought possible, all the while based in methodology easily understandable and applied.
Kudos to the good Doctor! As a student of philosophy and spirituality, this read is moving and fascinating, one not to be missed!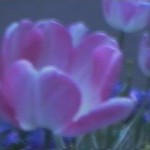 Visit all of Dr. Linda's Books & CD's on Amazon.com
*Don't Miss Your Upcoming Opportunity to Get your Free E*Book Copy of one of Dr. Linda's Newest Books on Amazon:  . Celebrate the Eternal Power of Resurrection & Renewal in you.  Manifest your most cherished goals in the Highest and Best Way!  To go direct to 

Amazon

, click right here:
For Complete Descriptions of all of Dr. Linda's Books available to reviewers, to peruse wonderful reviews already received and to enjoy Free Extensive Previews, Visit: https://revdrlindadecoff.com/?p=3528
For further information on monthly articles and updates, Visit our Archives:  https://revdrlindadecoff.com
https://revdrlindadecoff.com/?p=2098   (Visit our New Thought International Library to hear radio interviews, where Dr. Linda was the featured guest of the day, speaking on her books).
*If you would like to listen to original  live recordings:  Visit Dr. Linda's You Tube Channel, where some of the offerings in Volume I & II are currently available.
Or, enjoy the many talk selections, featuring Dr. Linda at our New Thought International Library on I Tunes.
*Dr. Linda most highly recommends that you obtain a copy of "SONGS OF ETERNITY ~ Contemplations, Treatments & Meditations On The Word Of God", while you are working on your DIVINE CONSCIOUSNESS SERIES of talks.  Many of the "I Am" Statements of  Volume I and far more are included in this book, along with brief instructions, related to any particular talk.  It is a most wonderful, condensed way to quickly tune in to the consciousness necessary to obtain your particular good.
*For those who wish to support our efforts in making such a rich collection of works available to the public,  contributions of any amount are always most welcome and may be made on our secure Pay Pal site.  A receipt will be immediately supplied. To visit: Simply click below:
  
All Richest Blessings, as you Ascend in Mind and Heart to embrace the Limitless and Unbounded in you!
In All Truth, Love & Light ~
REVEREND DR. LINDA DE COFF
And
NEW THOUGHT INTERNATIONAL LIBRARY