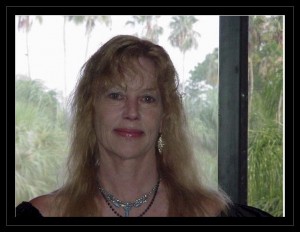 DEAR FRIENDS ~ IT IS OUR PLEASURE TO ANNOUNCE THAT ON FRIDAY EVENING, AUGUST 16/17TH, 2013 ~ NOTED BLOG TALK RADIO HOST, JESSE NICHOLS GEORGE WILL INTERVIEW DR. LINDA.  (SEE DETAILS BELOW.) 
Listeners may call in and ask your questions of Dr. Linda.  Join in, as over a period of 2 hours, DR. LINDA WILL GIVE ENLIGHTENING KEYS ON HOW TO RAISE YOURSELF ON EVERY LEVEL… TO BECOME THE DIVINE PLAN FULFILLED!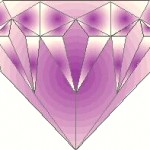 ACTIVATING COMPASSION IN THE MIDNIGHT HOUR!
Jesse interviews Reverend Dr. Linda De Coff – noted founder of New Thought Institute of New York, and New Thought International, Inc. (an association of Global Centers for World Peace and Enlightenment). She is also the celebrated author of "Divine Prosperity: Secrets to the Kindgom", "Living the Miracle Consciousness", "Songs of Eternity: Contemplations, Meditations, & Treatments on the Word of God!", and "Bridge of the Gods". Dr. Linda has been honored at the United Nations and spoke on Universal Spirituality and Advanced Consciousness themes all over the world. We will be looking at her work with "BRIDGE OF THE GODS" and her recently published book,"SONGS OF ETERNITY"; and how to elevate into the Higher God Self and Christ consciousness. You can learn more about her work at www.revdrlindadecoff-9e9c61.ingress-earth.easywp.com.  Be sure and visit http://revdrlindadecoff.authorsxpress.com for a Complete Overview, along with the 12 chapter descriptions and 5-star reviews on BRIDGE OF THE GODS!
Discover the DIVINE PATTERNS of wholeness and completeness already within!  There is no limit to how far you can heal and rise to be the Divine You!
Dr. Linda talks about the next stage in spiritual evolution for the most beneficent advancement of all humanity (On every level ~ physically, mentally, emotionally, and spiritually.
Airs
Friday Night, AUGUST 16th/17, 2013 

at:
August 17th, Midnight – 2am
EST
August 16th, 11pm – August 17th at 1am 
CST
August 16th, 10pm – Midnight
MST
 August 16th, 9pm – 11pm
PST
*The show will also be in the archives at this same link if you miss the live show