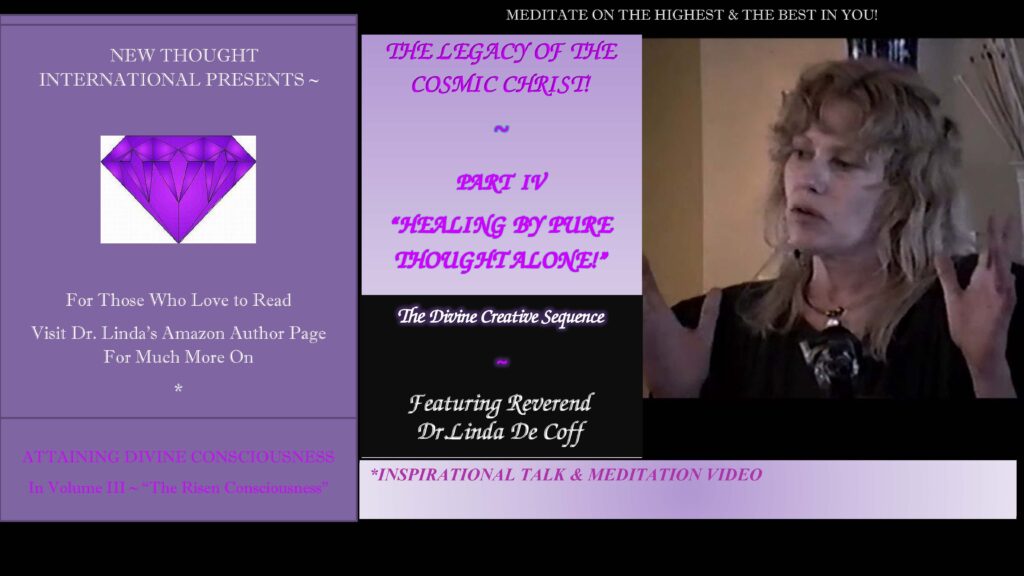 CHRISTMAS HIGHLIGHT ~ "THE LEGACY OF THE COSMIC CHRIST!" Part I ~ "Living the Kingdom of Heaven on Earth!" Reverend Dr. Linda De Coff
Dear Followers and Friends ~During this Season of Radiant Light and Grace…I am delighted to share this 4 part series on the major elements of the luminous Christ Consciousness ~ given to all mankind to empower each and every one of us to transcend difficulties of every kind, and literally to bring Heaven (Highest Mind) to our everyday experiences. *As always, I encourage you to use the closed captions for your maximum benefit.
In Part I ~ Realize that your world is simply a manifestation of beliefs. As you perfect your beliefs and realize the awesome Truth of the limitless wholeness that already exists for you, everything in your outer world will reflect your quantum change within.
THE LEGACY OF THE COSMIC CHRIST! ~ Part II, "The Law of Expectancy ~ Lighting the Lamp!" Featuring Reverend Dr. Linda De Coff
In Part II ~ Realize the Power of your inner expectations when you are working on any goal. Maintain strong inner vision, expecting only the most Divine and fruitful outcomes, no matter what appears. Daily contemplate yourself there already in mind and heart, knowing; "The Light of my Inner Vision goes before me, assuring the way!"  https://www.youtube.com/watch?v=gJlV9RWkSSk  
THE LEGACY OF THE COSMIC CHRIST ~ Part III, "The Light of Divine Manifestation!" ~ Promises Fulfilled.
In Part III ~ Enjoy opening and closing meditations, lifting to the Highest Level of the "Christ-in-you". Enter your "Promised Land", one with the Creator Divine. See yourself as an ever-evolving Body of Divine Light, shining victorious through your every circumstance, growing in radiance to the mansion of your Spirituality…the giant within.  https://www.youtube.com/watch?v=l5BXb0Dg-no  
THE LEGACY OF THE COSMIC CHRIST! ~ Part IV, "Healing by Pure Thought Alone !" "The Divine Creative Sequence" ~ Reverend Dr. Linda De Coff
In our final Part IV ~ Learn the Power of Thought alone to Heal any and all things. Thought transcends time and space, knows no barriers, and travels in an instant on the wings of Divine Mind to bless the person or condition you are thinking of. There is "Only One Mind" we live in, connected at every point. Center in the greatest mantra of Eternal Renewal: "I am the Resurrection and the Life!"… as you raise each and every circumstance of your life.  https://www.youtube.com/watch?v=2Py7k869G70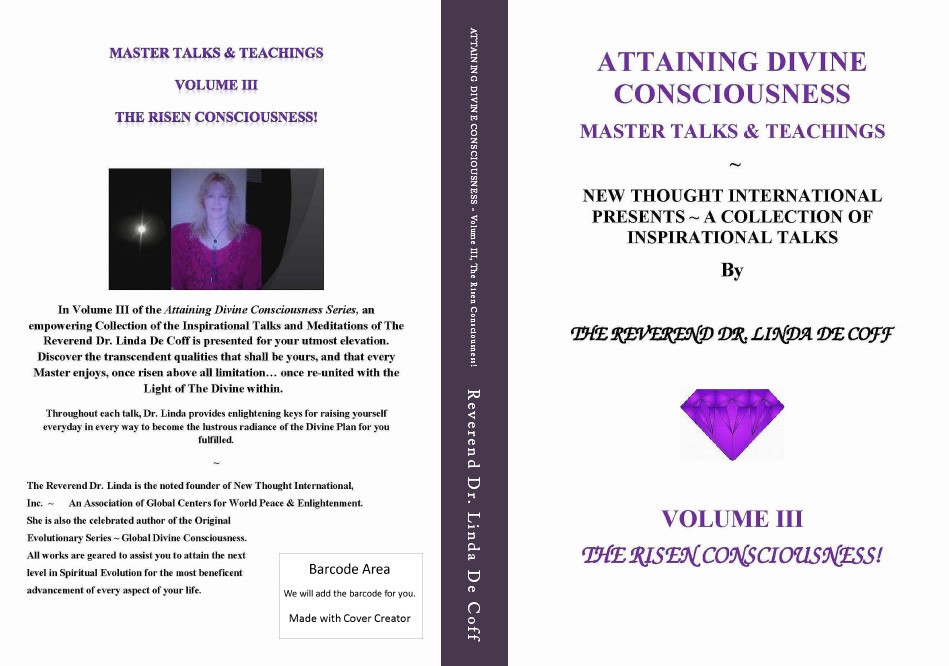 *For those who love to read ~ Find much, much more in depth information on the transcendent attributes of "The Risen Consciousness". In my book, "Attaining Divine Consciousness ~ Volume III"…discover the transcendent qualities that shall be yours, and that every Master enjoys, once risen above all limitation… once re-united with the Divine within. https://www.amazon.com/Linda-De-Coff/e/B006J351EM
Throughout Volume III ~ Each offering includes an extensive talk on the Higher Consciousness Theme being considered, along with accompanying closing meditations, for incorporating deep within…providing easy reference for your daily centering, while working on a particular theme.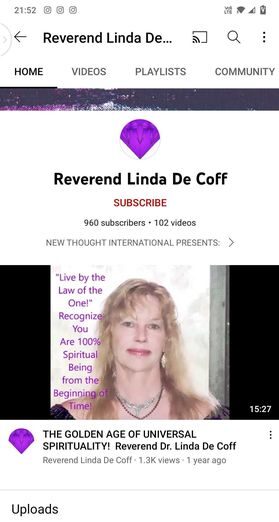 *Be sure & Visit my You Tube Channel Playlists (Particularly on the "Christ Consciousness") for a host of in depth inspirational talks on specific themes for Attaining Divine Consciousness, book trailers, guided meditation videos, radio shows  and much more.  Here, you can also subscribe for free to keep up to date!
Wishing all a Blessed Christmas & Hanukah Season, filled with Love and Light Divine!
Reverend Dr. Linda De Coff
And
New Thought International Library