Dear Visitors to our Site ~
It is our pleasure to announce that during the week preceding
Thanksgiving

,  Reverend Dr. Linda was the featured guest on The Barbara Williams Blog Talk Radio Show.
A Path of Enlightenment Healing Arts Ministry:

http://www.blogtalkradio.com/barbarawilliams/2017/11/16/an-interview-with-the-rev-linda-decoff
Original date: Thursday, November 16 th, 6:00-6:30 PM EST; 3:00-3:30PM PST    
 
In this interview, Dr. Linda discussed with her stellar host her most recently completed 7 Book Series on
ATTAINING DIVINE CONSCIOUSNESS
, with a special focus on the Power of Gratitude in Your Life.  Each book focuses on a particular area of human concern, illumining the next step in Spiritual Advancement for us all and offering major keys to enlightened living in complete and transcendent harmony, perfect healing, optimum manifestation and Divine Success.
Learn how to live in the consciousness of Miracles all the time!
  Experience the soaring meditations interspersed throughout all of Dr. Linda's books.
*The Barbara Williams Show closed with an empowering meditation,

"Thanksgiving ~ The Precursor to Miracles!"

excerpted from Dr. Linda's book
SONGS OF ETERNITY ~ Contemplations, Treatments and Meditations on the Word of God!

…for the benefit of listeners to be able to deeply incorporate and apply the information gained.
*

"You cannot be the same on the other side of these reads!"
 

~  Michael Ben Zehabe/Syndicated Columnist/Author
"I was captivated from Page One!" ~  Barry Finlay, Award Winning Author/Kilimanjaro & Beyond!
"Worth it's weight in gold, these amazing books should be a part of the World's Library of greatest spiritual and philosophical books".

~ Jeanne Latter, Award Winning Actress/Screenwriter/Producer/Director
To read more on Dr. Linda's books, visit our archives and posts right here, and for complete descriptions and previews of all of Dr. Linda's books ~ Simply click links below.

*Please note that all of Dr. Linda's books are available in both paperback and all digital formats on Amazon.com and all other familiar vendor sites on line;  and can always be ordered from any local bookstore in your area.
To Visit Books on Amazon: Simply Click Below
A COMPLETE LISTING OF ALL DR. LINDA'S  Books on Amazon

ANNOUNCEMENT
 NEW THOUGHT INTERNATIONAL LIBRARY Presents ~
SPECIAL THANKSGIVING  EVENT
~
PURCHASE "DIVINE ROMANCE!"
FOR FREE ~
NOVEMBER 18 ~ NOVEMBER 22, 2017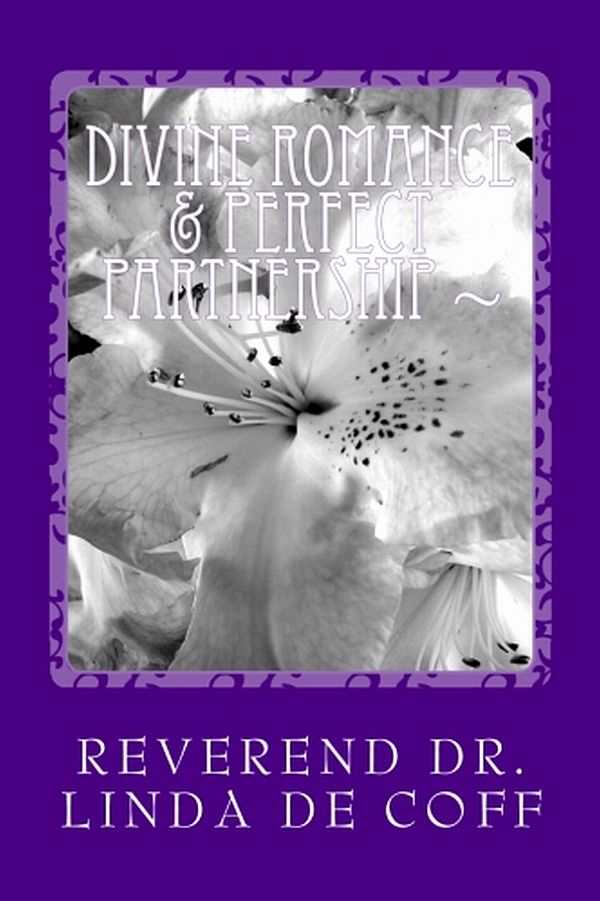 DEAR READERS:
It is our pleasure to announce that in celebration of the completion of Dr. Linda's 7 Book Series on Attaining Divine Consciousness ~ For a full 5 days…from Saturday Nov. 18th thru midnight, Wednesday Nov. 22, 2017 ~ You will be able to visit Dr. Linda's glowing book,  DIVINE ROMANCE & PERFECT PARTNERSHIP ~The Immortal Principles and Powers of Divine Love!  and Purchase a Digital Copy for free. On Amazon.
BUILD A LOVE THAT LASTS FOREVER!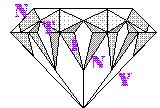 In a most poignant moment of deepest realization ~ Dolly Parton's mother avows to her beloved husband, "I want to be with you eternally, not just for this life alone, but forever!" Tears and a breathtaking silence filled the air, and from that point on, all things changed. (A Coat of Many Colors, NBC Christmas Special ) 
Find out how to achieve this exalted state in and throughout your most cherished relationships, and make your most heart-felt dreams a living reality.
Rejoice in the Perfect Principles of Divine Love in you, and the exalted power of Love to manifest all that is perfect and right for your Eternal Advancement into the many Mansions of Splendor, right here on earth and Forever.
~
In this stunning book on the incomparable powers and joys of Divine Romance & Perfect Partnership, Dr. Linda offers enlightening keys on how to prepare for, recognize and attract your perfect eternal mate ~ and how to sustain your relationship forever.
Whether individual or couple, learn not only how to constantly renew all your relationships spanning the wide circumference of your life, but to lift all in your world to the Highest level, and experience greater fulfillment, bliss and attainment than ever before.
Ultimate Laws of Attraction, Affinity and the All Powers of Unconditional Love are revealed, for ~ there is no doubt that the greatest mantra for Divine Relationship exists in the Timeless and Immortal words ~ "Where there are two or more gathered in my name, there I am!"
Discover the Sublime Qualities that Exist and Flow between Partners, whose Relationships are Exalted, Harmonized and Perfected in Divine Purpose and Love. Learn how to make these treasured values your very own.
PART I ~ DEVELOPING DIVINE AND IMMORTAL LOVE ~ AN OVERVIEW!
PART II ~ THE PREPARATION!
PART III ~ MANIFESTING YOUR DIVINE AND IMMORTAL PARTNER!
~
Bless all your relationships now and those to come… and forever more!
 AMAZON REVIEW 5.0 out of 5 stars The beautifully written Divine Romance & Perfect Partnership by author Reverend …
Do we have more than one Soul Mate? Are Souls threaded together? The beautifully written Divine Romance & Perfect Partnership by author Reverend Dr. Linda De Coff answers these questions and more. Humanity yearns for love. The path to a rich lasting relationship is learning to love oneself. As Dr Linda shares, loving the self attracts a deeper kind of love, which resonates with another soul on the same level. When the two souls come together it makes for an exciting relationship into the journey of evolution. Which do we choose, a frivolous relationship or one based in benevolent love?
Deborah Beauvais
Love By Intuition Show
Dreamvisions 7 Radio Network/Live & Worldwide On Line at  NBC Radio Boston
AMAZON EDITORIAL 5 STAR REVIEW
REVOLUTIONARY ROMANCE! " ***** AN  REVIEW BY J.L/Producer/Director/Writer/Stage & Screen
"Divine Romance & Perfect Partnership ~The Immortal Principles and Powers of Divine Love," the next installment in Reverend Dr. Linda De Coff's fabulous Global Divine Consciousness Series, proves once and for all Love is not an accident or a privilege, but the destiny of each and every one of us!
This book is a master work of wisdom and understanding. Dr. Linda has helped us immensely in clearing the way for a Perfect Partner . By internalizing Dr. Linda's ideas and approach, we can realize our dreams~ not only in partnership, but all other areas of life: the perfect home, perfect job, perfect life's work.
The principles are simple, but results are revolutionary!
We are motivated on our personal path of integrity and success ~ to change our lives in numerous ways. Reading her book fosters illumination; it's a blueprint and guide, with exercises, to assist you in reaching your Life's Goals. Love unconditionally and ultimately achieve all you hold in mind. 
The author speaks sublime truth when she says the closer we get to ourselves, the closer we get to our true love. And of course this realignment of our conscience takes place within, something that we have control over.
If we do the work and keep centered, Dr. Linda assures us that Principle will majestically bear fruit. It is the Law of the Universe.
This tract adds immeasurably to Dr. Linda's great body of work and I highly recommend to all. It's a pathfinder to get where we're going, to have more of what we want. . . to transform the blahs into a luminous Reality! ~ J.L., Producer/Director/Writer/Stage & Screen
 

Click right here to go to DIVINE ROMANCE!  On Amazon.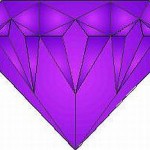 *Enjoy your free e*book, and please know that taking the time to 

Place Your Reviews on Amazon

 is most welcome, and will help others to know the experience they will have by reading this book!
For Complete  Description & Previews,  you can also visit Dr. Linda's website at https://revdrlindadecoff.com/?p=2019
~
All Blessings for a wonderful THANKSGIVING Season, Giving Thanks for all the good you have and the more to come…being open and attuned to all mighty miracle blessings the Universe has for you!
Love & Light ~ Ever Unbounded, Ever Free!
NEW THOUGHT INTERNATIONAL LIBRARY
And
REVEREND DR. LINDA DE COFF
*For an additional special Holiday opportunity to purchase complete paperback set/"Global Divine Consciousness Series" direct from New thought International Library, for a savings of over $50.00, Visit: https://revdrlindadecoff.com/?p=2035